To be able to be relevant in the here and now takes a person who is centred, sensitive, flexible, who has tolerance for ambiguity and who can stay with the immediate situation and help those with whom s/he is working to flow once again with the river.


Tannenbaum (1997:173)
---
MENG Elementary work offers concrete insight into how mind and body affect the condition from which people operate.
This relationship between one's personal condition and the quality of his performance – use-of-self – is empirically explored, cognitively substantiated and will be actively trained. The training bridges the gym or yogamat with daily work and life, by offering insights and qualities that may be applied at any given moment.
Elementary work advances morale in individuals and teams. Insights in psychology, ergonomics and health are experienced through down-to-earth practices of taiji quan, mindfulness, and medicine.

Physical exercises strengthen the attention and generate energy. Mental practices offer clarity, focus and an open mind. Participants learn to scrutinise and improve their posture and attitude. Partner exercises teach how to stay centred, assertive and sensitive in relationship to others and under stress. Breathing and moving together allows for a fundamental connection that greatly benefits the heart of any organisation. The training is lavishly substantiated with imagery from science, philosophy, nature and culture. Participants will get tools to implement the insights and experiences into their individual lives.
These insights and techniques can easily be practiced in any office or on the digital floor. They can be applied in lost moments, waiting for the elevator or when stepping into the boardroom. They offer a beneficial alternative to e.g. coffee, aspirines or sleeping drugs. The training is done standing or seated on chairs and no special agility or muscle power is required. No special clothing or mat are needed. Training can be offered on location, in-company or through video conferencing.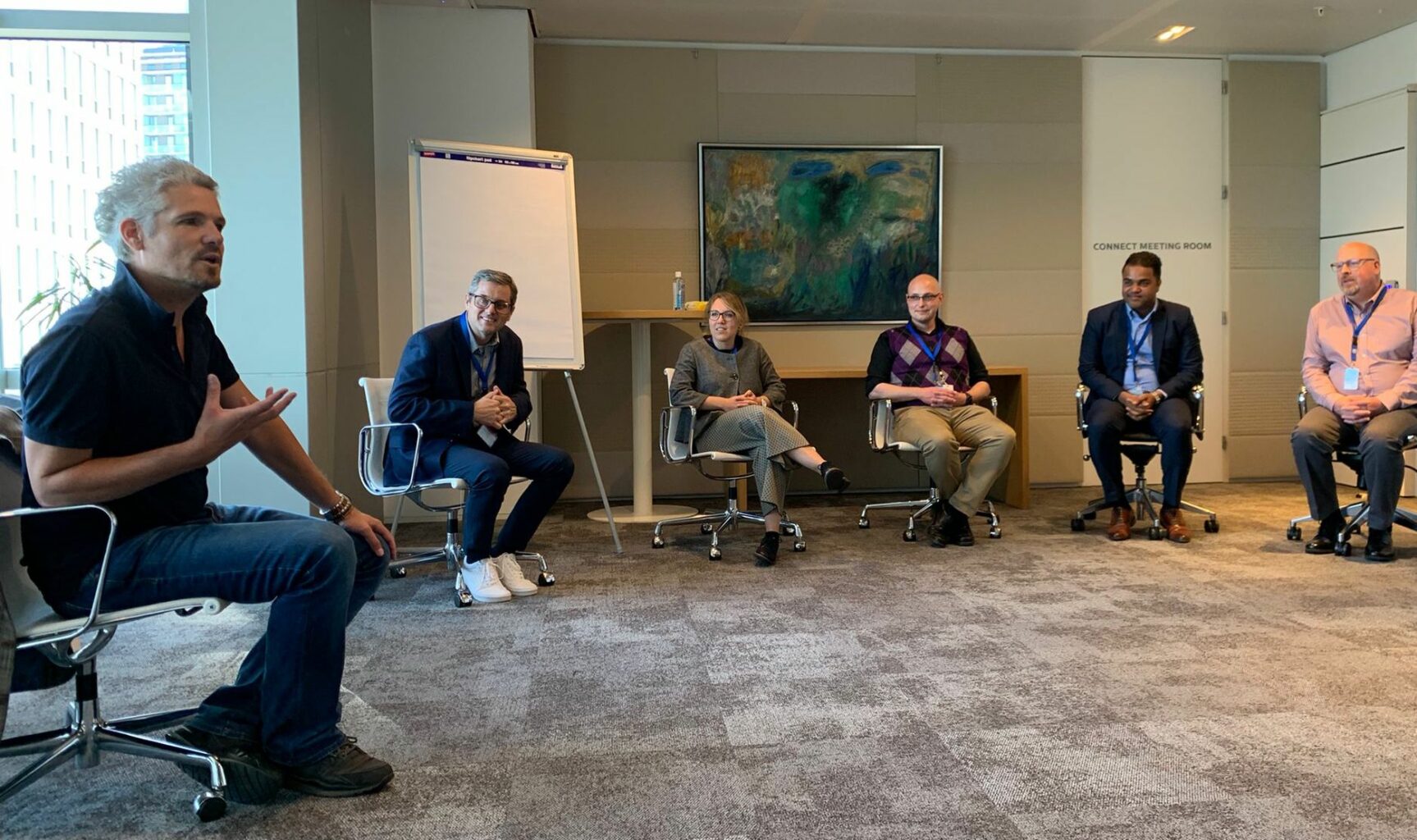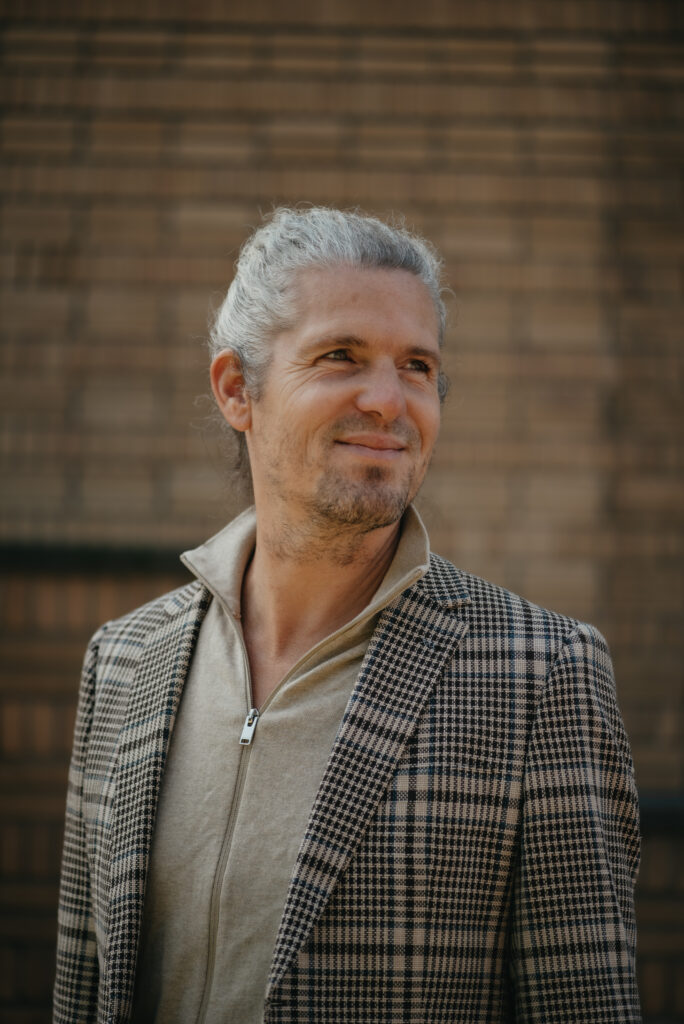 Would you like to develop the core of the matter?
Call or email Mattijs!